That reason can be found on the other side of the fold.
The Broncos need to reserve 2016's franchise tag for Von Miller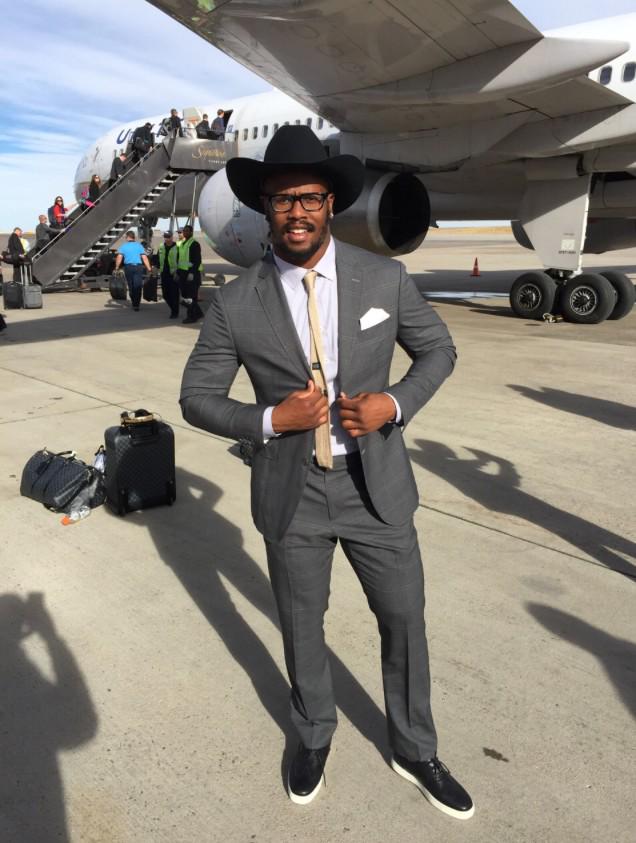 This is an angle that I have yet to see analyzed anywhere, but it's extremely important. If Thomas plays out this season on the franchise tag, it means that the Broncos will have two high profile players hitting free agency at the same time in Thomas and Miller, with the ability to only obstruct the path of one of them.
Could the Broncos try to avoid this unpleasant scenario by trying to extend Miller first? Perhaps, but there's a couple problems with that. First, I see no reason for Miller to want to negotiate until seeing if Justin Houston is able to strike a long term deal with the Chiefs. Houston, like Thomas, has until July 15 to strike a long term deal, so that practically renders the tactic moot unless Houston is extended well before then, which I doubt happens. Second, does extending Miller before Thomas send the message that Thomas is a lower priority that could frustrate negotiations further? Only Thomas and his agent know that answer, and they certainly aren't going to willingly reveal it.
So, if the Broncos want to avoid being forced to let one of Thomas or Miller test free agency, they need to get a deal with Thomas done before July 15.
What would the market price be for Thomas?
If I were Thomas, I would see no reason to move forward with negotiations with Denver unless it's on the basis that he's a top five wide receiver in the league—a position that I don't think is outlandish. With Miller also being an impending free agent, it gives Thomas the leverage to prove that he's worthy of seeking that status in 2016's free agency if he wants to pursue that path.
Let's take a look at the current WR market. Calvin Johnson is far ahead of everyone else at $16.2M APY. The Broncos could legitimately argue that Johnson is an anomaly due to the facts that he's a Hall of Fame caliber player, and that his contract was inflated due to starting off one of the pre-2011 CBA contracts that the Lions were notorious with tinkering with considerably. Skipping over the franchised tagged Thomas and Dez Bryant, the next top-paid WRs are in the $10M-$12M APY range—and I would expect Thomas to argue that several of the names in that list (Mike Wallace, Larry Fitzgerald, Brandon Marshall) are inferior talent to himself at this point in their careers.
Therefore, I don't see any way Thomas accepts anything lower than $13M APY (plus, his franchise tender is $12.8M), and I would also prepare for him to try to break the Megatron ceiling and push beyond $17M APY. As it stands now, a layman's compromise could suggest around $15M APY. But again, Thomas has leverage to push above that, and if someone else comparable at his position is extended first (Bryant, Julio Jones, AJ Green), that range could be pushed even higher.
Can the Broncos afford to keep Demaryius Thomas? Could other players have to leave to keep him?
For most players, these are question that John Elway is not afraid to ask, as he's let plenty of players leave for greener pastures. It's a bit different when considering someone of Thomas's caliber, but I'm sure Elway is answering this question nonetheless.
Let's say for the sake of argument that Thomas is extended and has a 2016 cap number of $15M (though of course there are ways to backload this that I expect would be used), and they also use 2016's franchise tag on Miller for what should be around another $15M. If you do the math, that eats up pretty much all of the current cap space the Broncos have for 2016. (Carryover from 2015 will pad them a bit, but there is also the 2016 rookie pool that will offset much of that, especially since the Broncos are in line to earn high value compensatory picks.) But the Broncos will have plenty of other free agents to deal with, including Derek Wolfe, Malik Jackson, Danny Trevathan, and potentially Brock Osweiler. Plus, even if the Broncos win the Super Bowl there will undoubtedly be new needs that flare up that we can't be aware of right now.
The first thought that will come to most is for the Broncos to cut Ryan Clady (as was discussed in this thread). Doing so would save the Broncos $8.9M in 2016. I have argued that such a move would be premature until it is known how bad of shape the offensive line as a whole will be after the 2015 season is over, and also to see how Clady's rehab goes from his ACL tear. However, I will not deny that Clady should certainly be on a potential cap casualty list.
If not Clady, what other moves could be made? Could this mean that the Broncos have to decisively end the Peyton Manning era to pick up $19M in space? Or, even if Shane Ray doesn't show much progress in 2015, could the Broncos have to place him in the starter's role anyway and send DeMarcus Ware packing to gain $10M in space?
Or, if the Broncos decide that Clady, Manning and Ware must all be kept for 2016, could that mean that there's simply not enough room for Thomas?
John Elway has proven to be one of the toughest negotiators in the NFL. After all, this is the GM that was able to squeeze $4 million out of perhaps the greatest quarterback to play the game. But Demaryius Thomas may provide him with his toughest test yet to retain that reputation.